Beaver Bill Exclusive Presentation Pipe Tomahawks are all custom hand made with your preferences in mind. They are built to order and take a little longer due to the care and craftsmanship needed to create a beautiful museum quality Pipe Hawk.  You will be proud to own one of these masterpieces. They are suitable to display or to use. All Presentation Pipe Hawks can be customized with gold, silver, or ivory inlays, and capped ends. Call us and we can start work on yours right away. Prices for custom Presentation Tomahawks start at $1200. Below are recent samples of Presentation Hawks that have been hand crafted by Beaver Bill.
---
The Griffin
Another beautiful pipe-hawk forged by Beaver Bill and finished and engraved by Doug Stout.
THIS one of a kind custom PIPEHAWK IS AVAILABLE FOR PURCHASE NOW. Contact me for info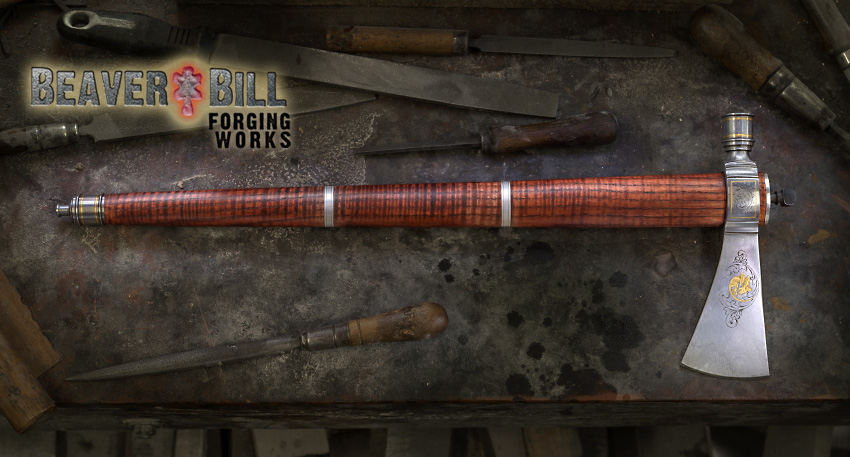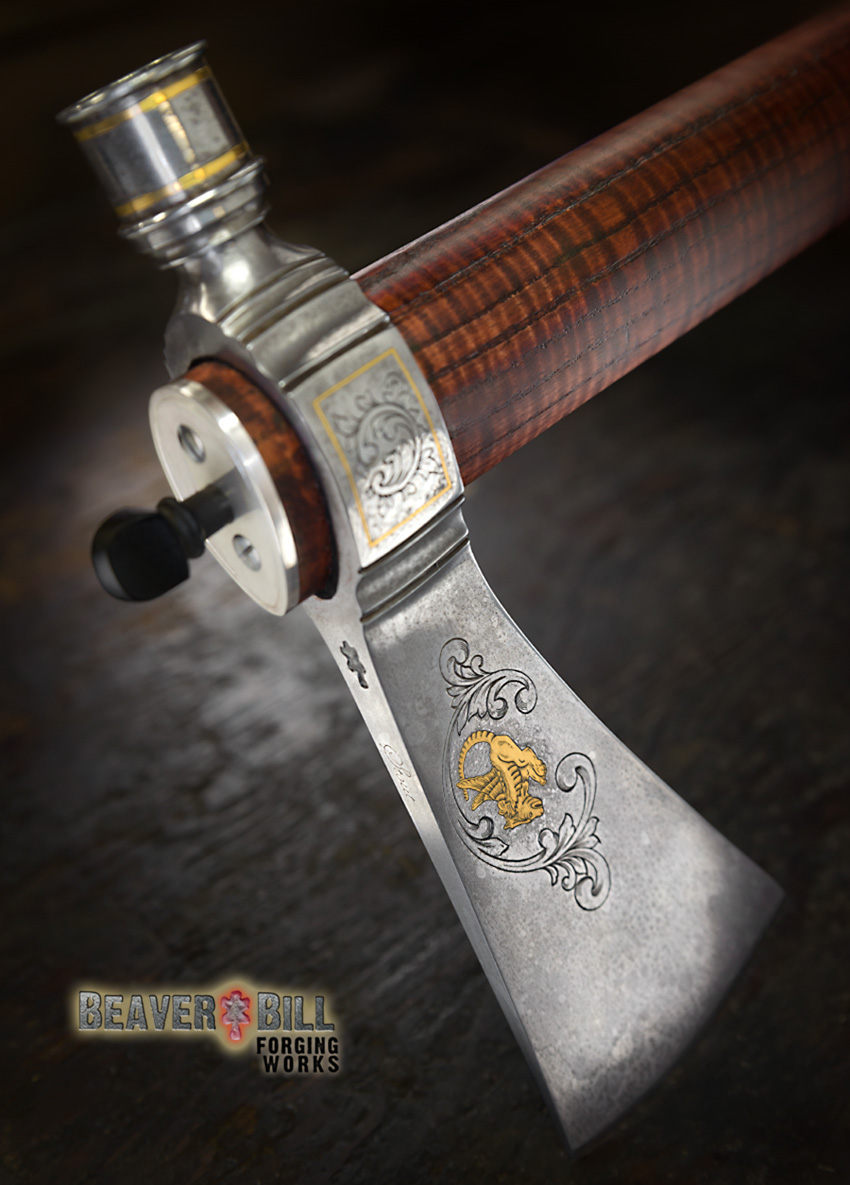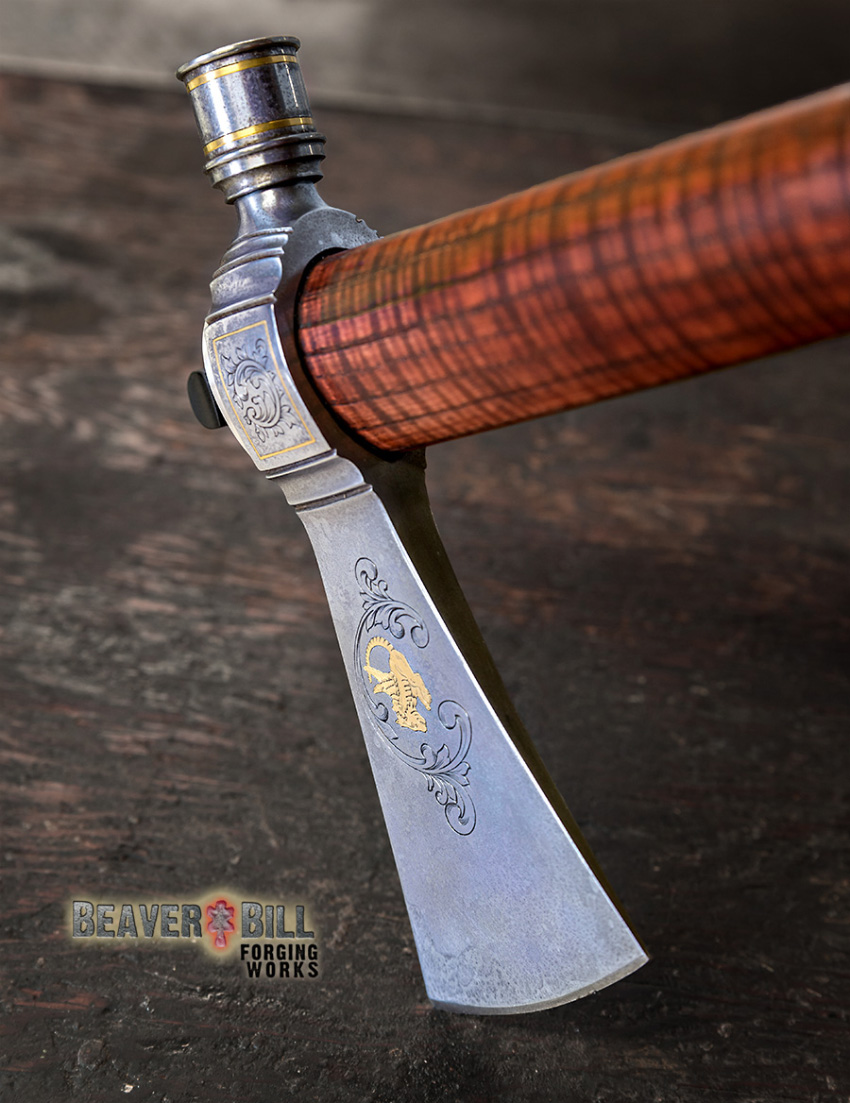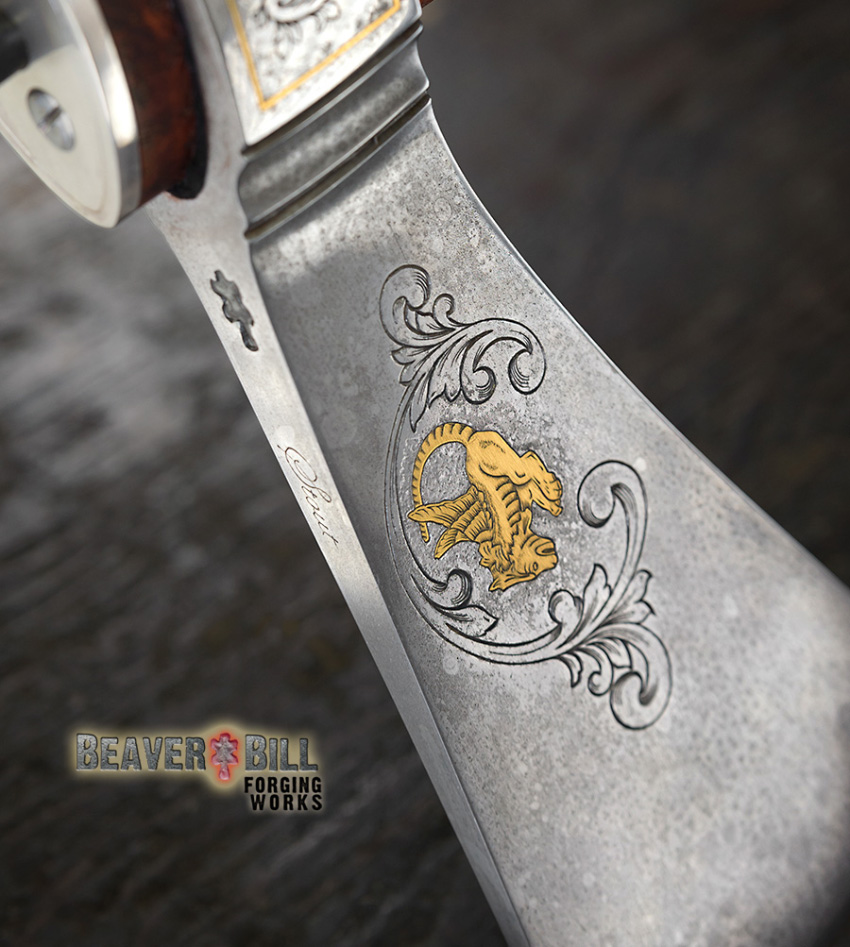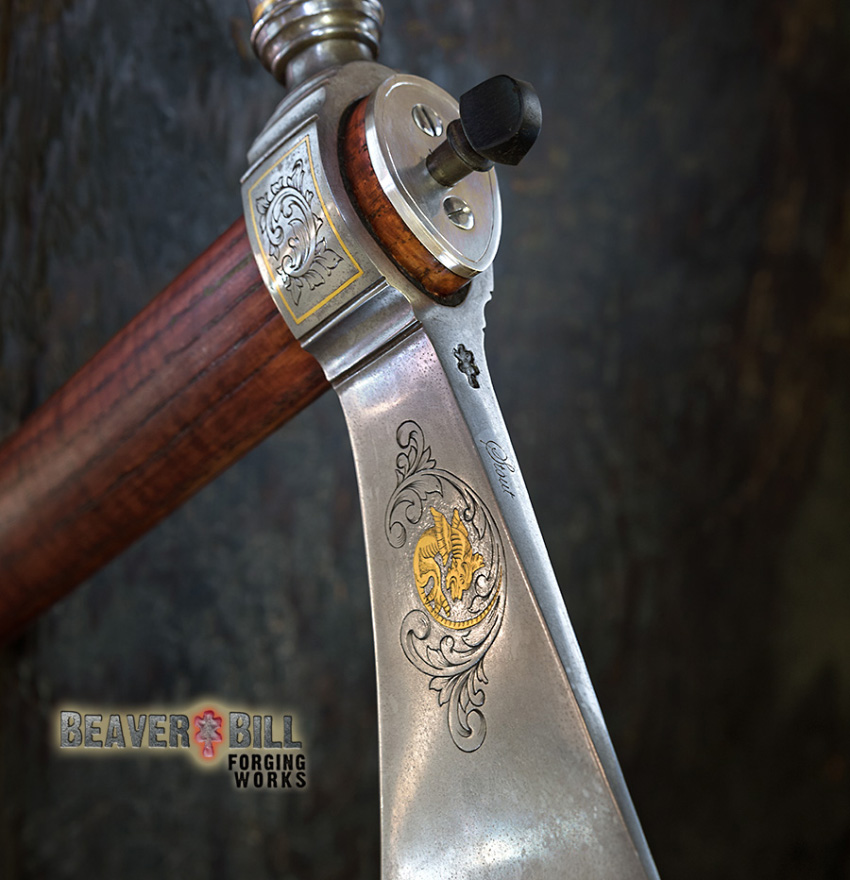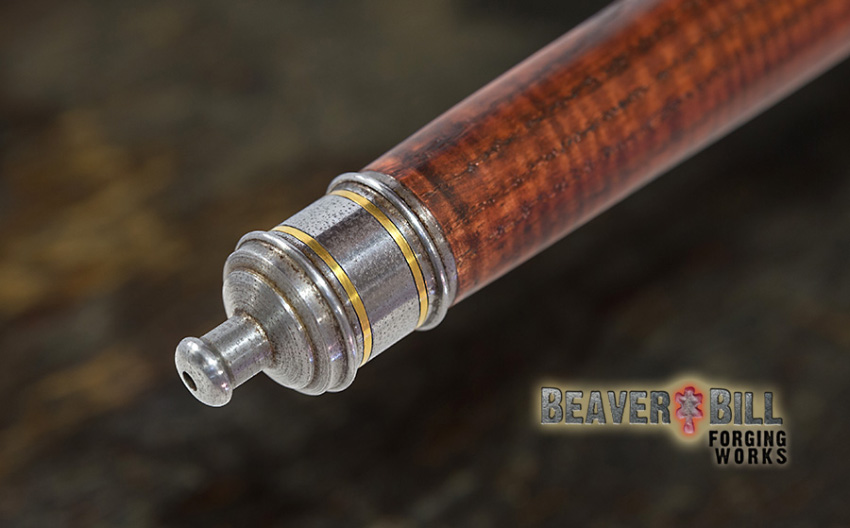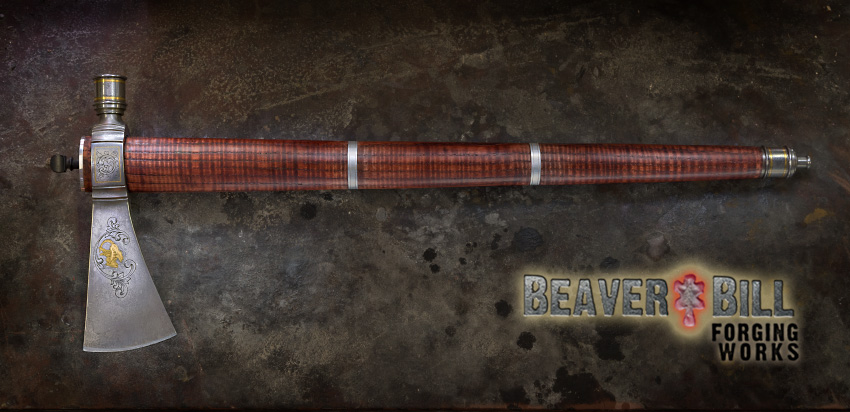 ---
Corps of Discovery
This museum quality piece was a collaboration between Beaver Bill and Master Engraver Larry A. Parker. GO HERE to see an interview with Mr. Parker.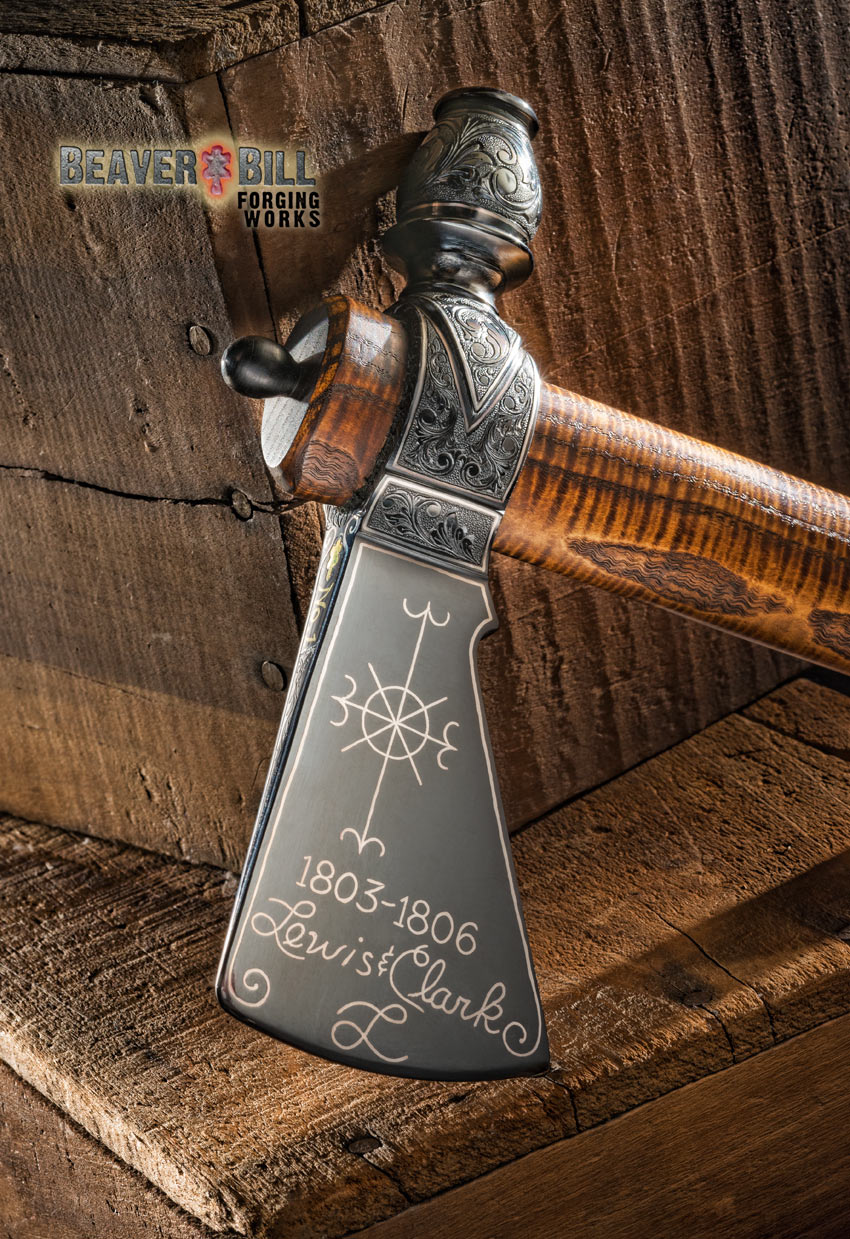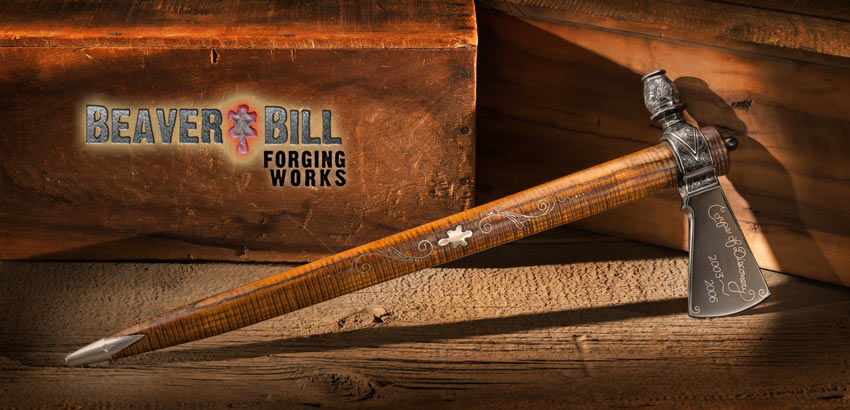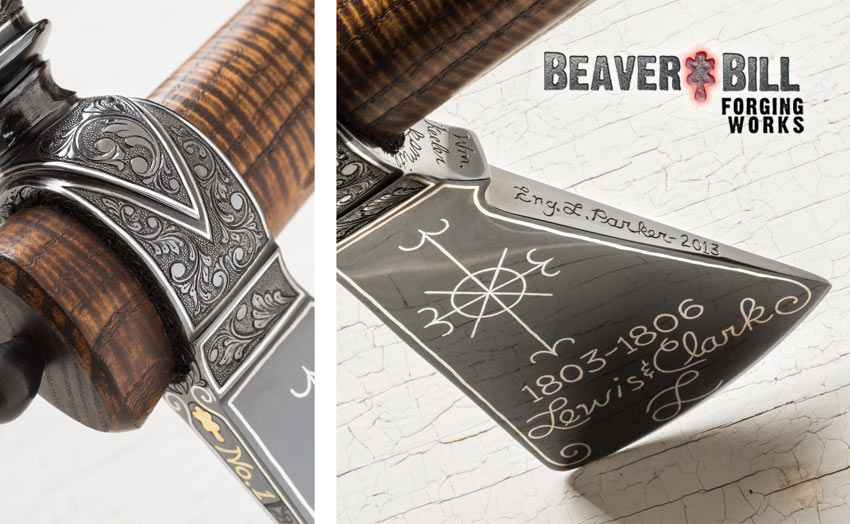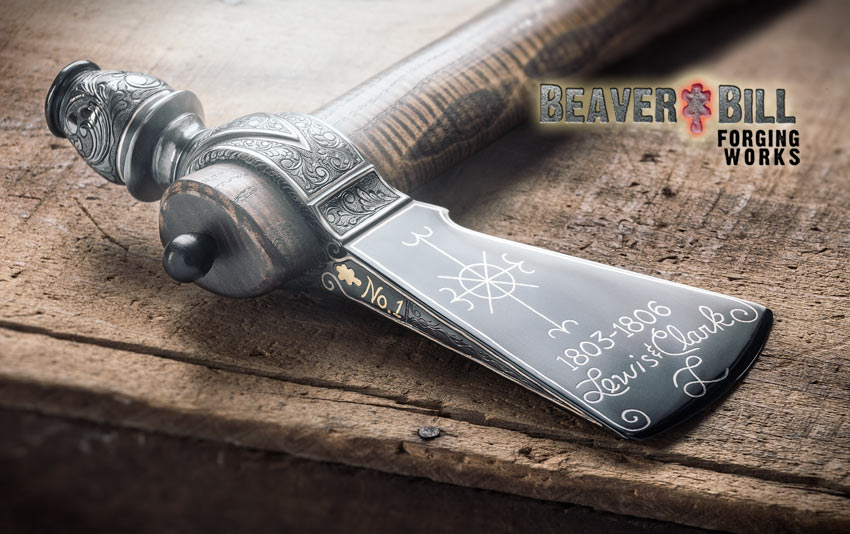 ---
1750 English Pipe Hawk, Custom Engraved
A beautiful pipe-hawk forged by Beaver Bill and engraved by Doug Stout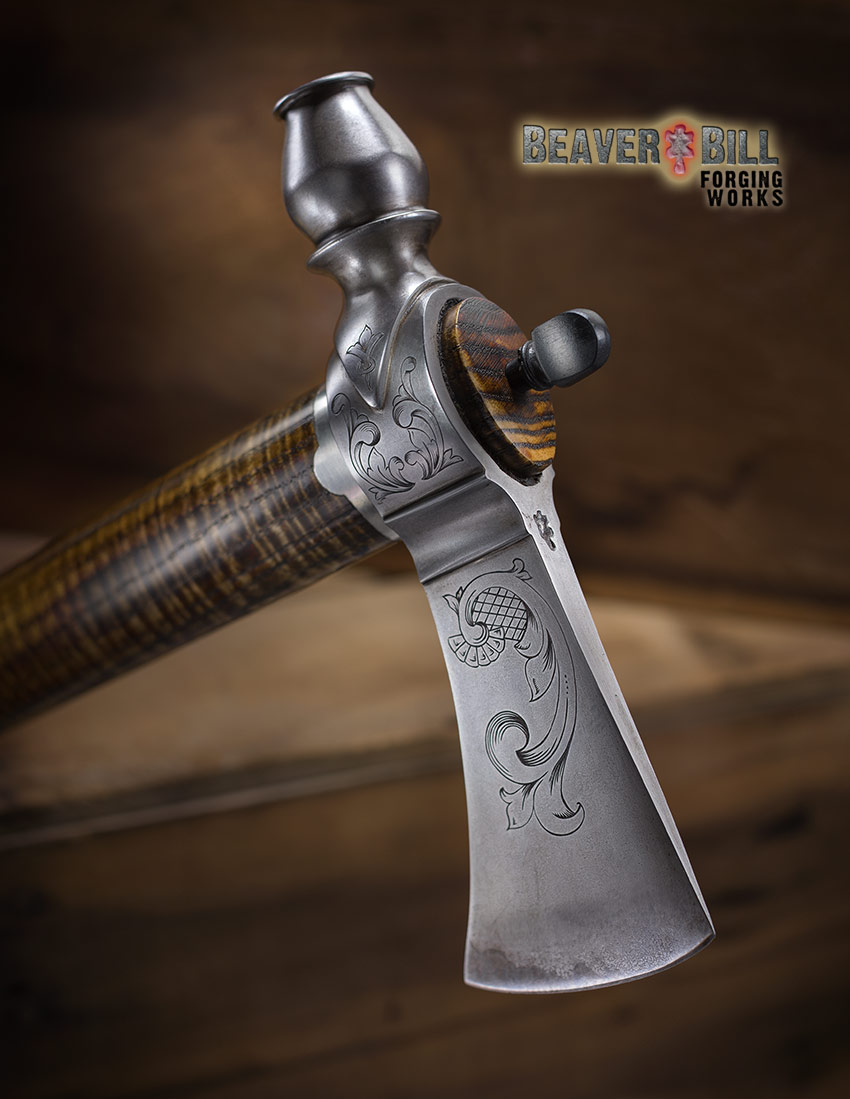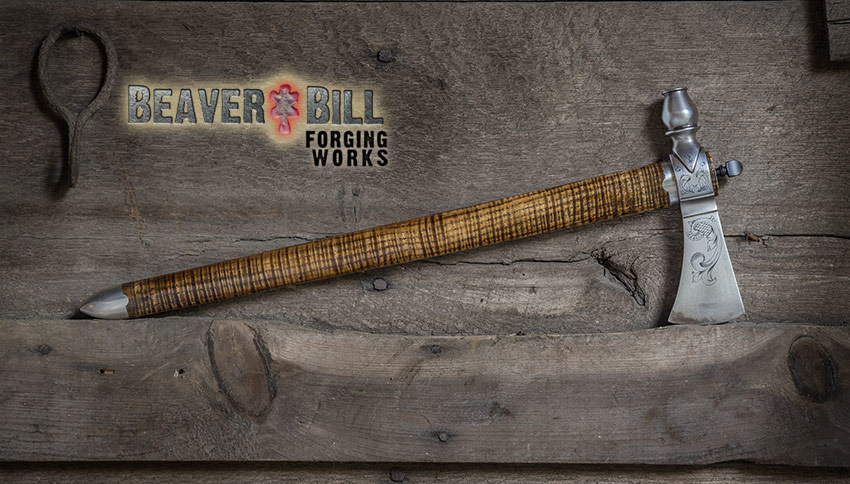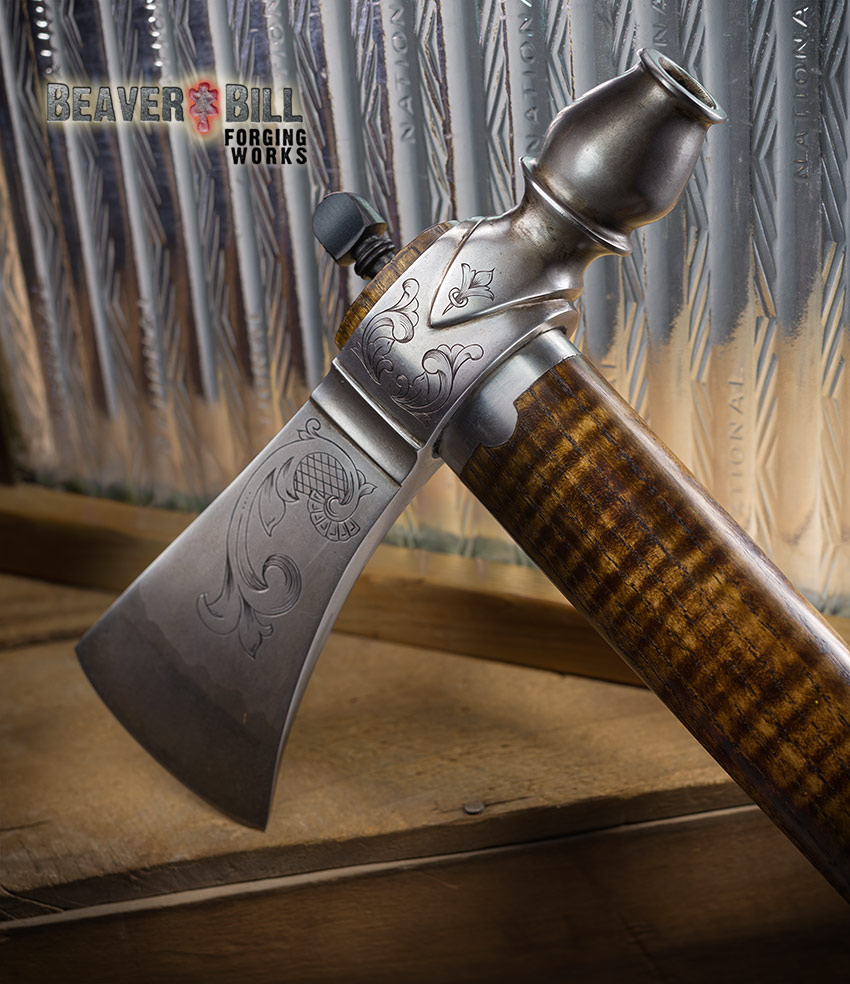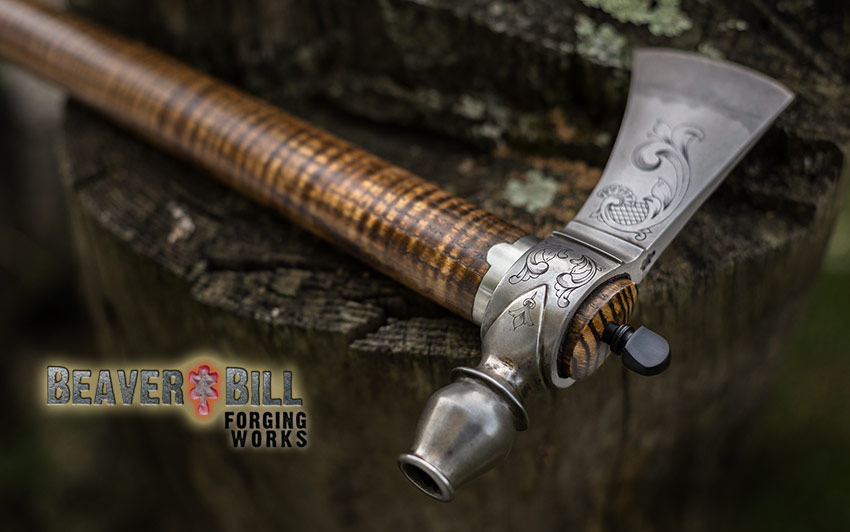 ---
The Duke
This is a beautiful 1793 Presentation Pipe Hawk
with engraved head and handle, aged and distressed head.